When it comes to the entertainment for your big day I know just how important it is to get the right person for the job, who can make your evening reception one to remember! I can provide a bespoke service for your big day, listening to exactly what you want played to not only keep your guests entertained but get the happy couple on the dance floor too… song choices and playlist are a must. From your special song for that first dance to filling the dance floor, name a song and I'll have it! Let's arrange a free consultation to discuss your special day.
We have various disco set-ups to choose from.
These optional extras are only available to couples booking our disco package. Please ask for further details.
Multi-coloured LED Love Letters - the perfect backdrop to your special event and can compliment any theme.
Rustic Oak warm white LED Love Letters decorated with ivy.
Battery-powered uplighting to transform your venue and enhance the mood - available both indoors and outdoors and in different colours to suit your theme.
Multi-coloured LED twinkling dancefloor available up to 16' x 16' to add that extra wow to your special event.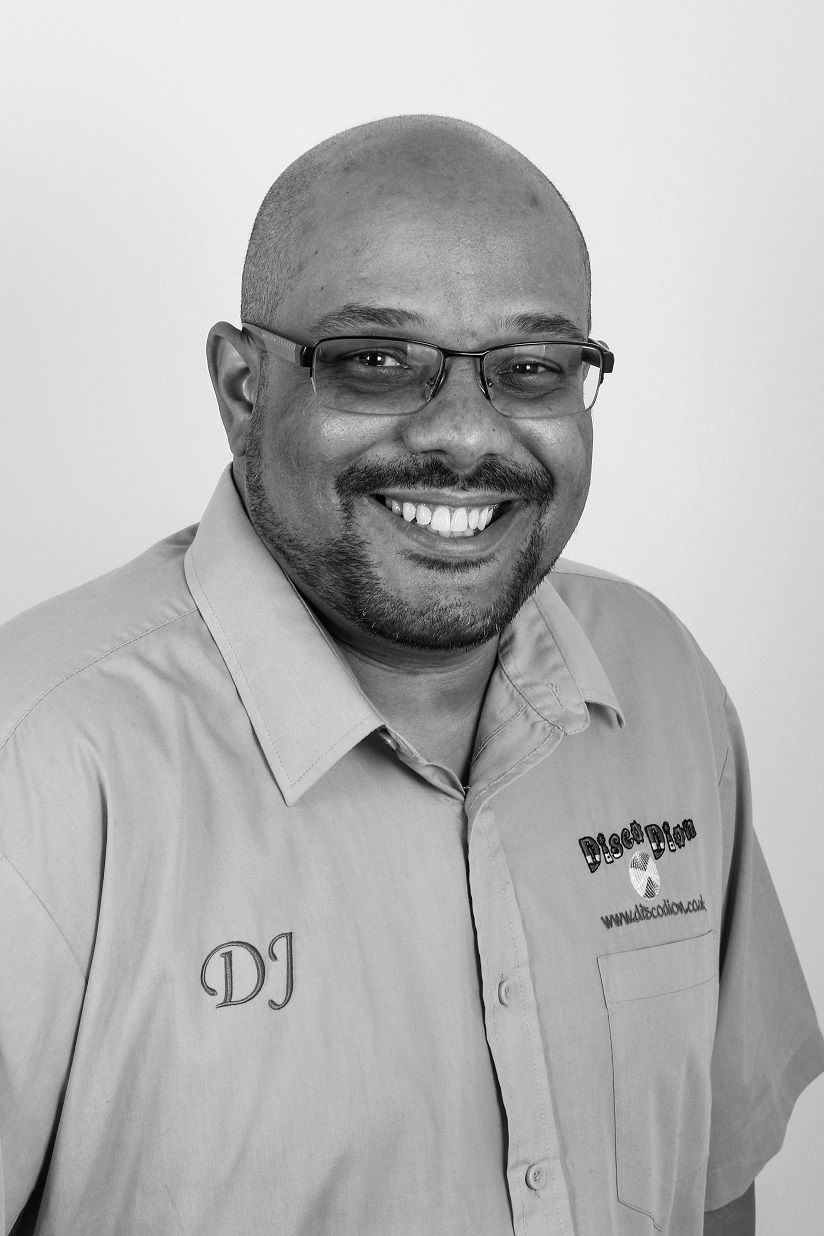 Disco Dion will be on hand to ensure the smooth and timely running of your big day, including welcoming guests and making special announcements.
A fun game guaranteed to get your guests giggling!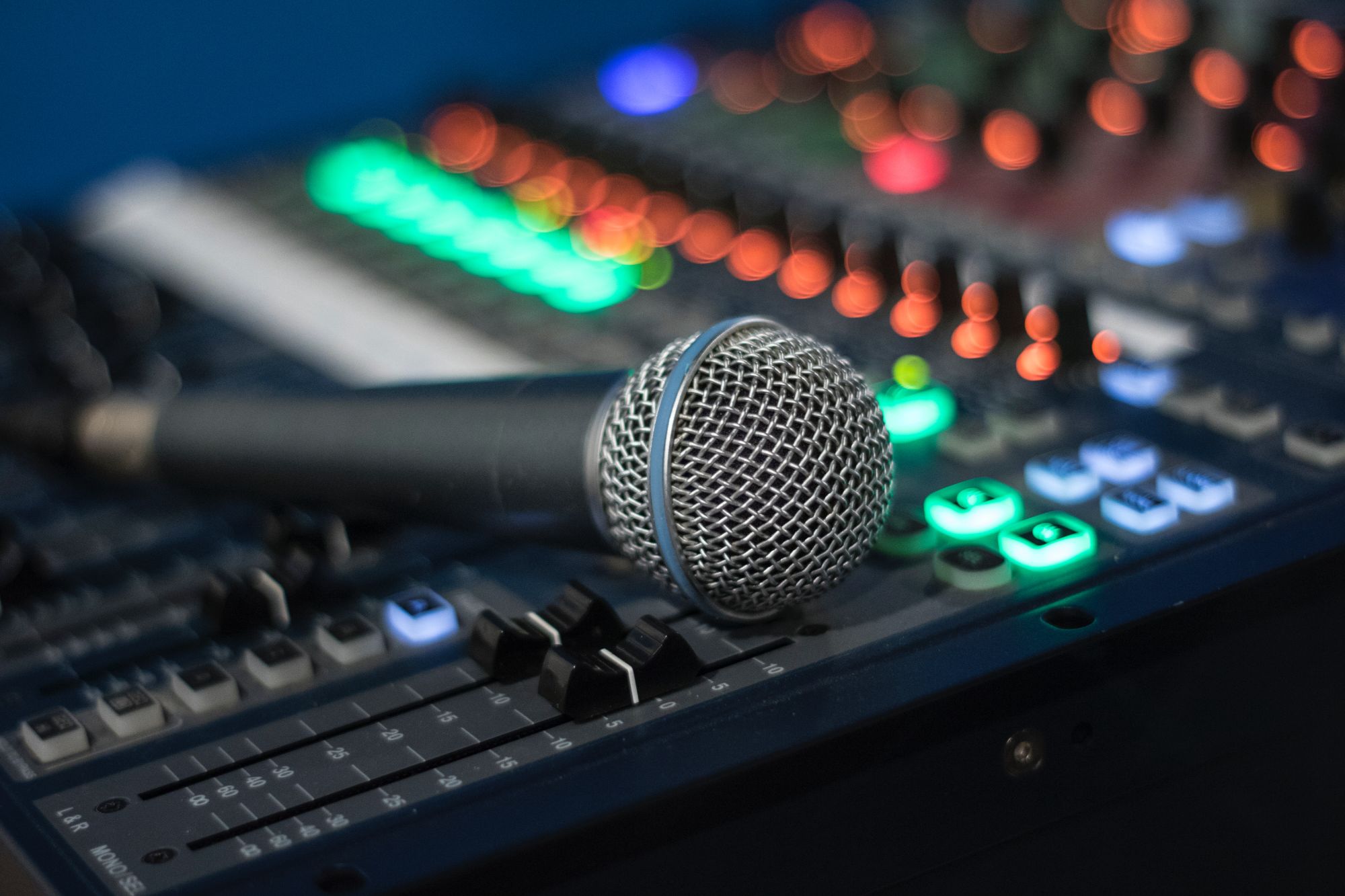 PA for background music and microphone for speeches.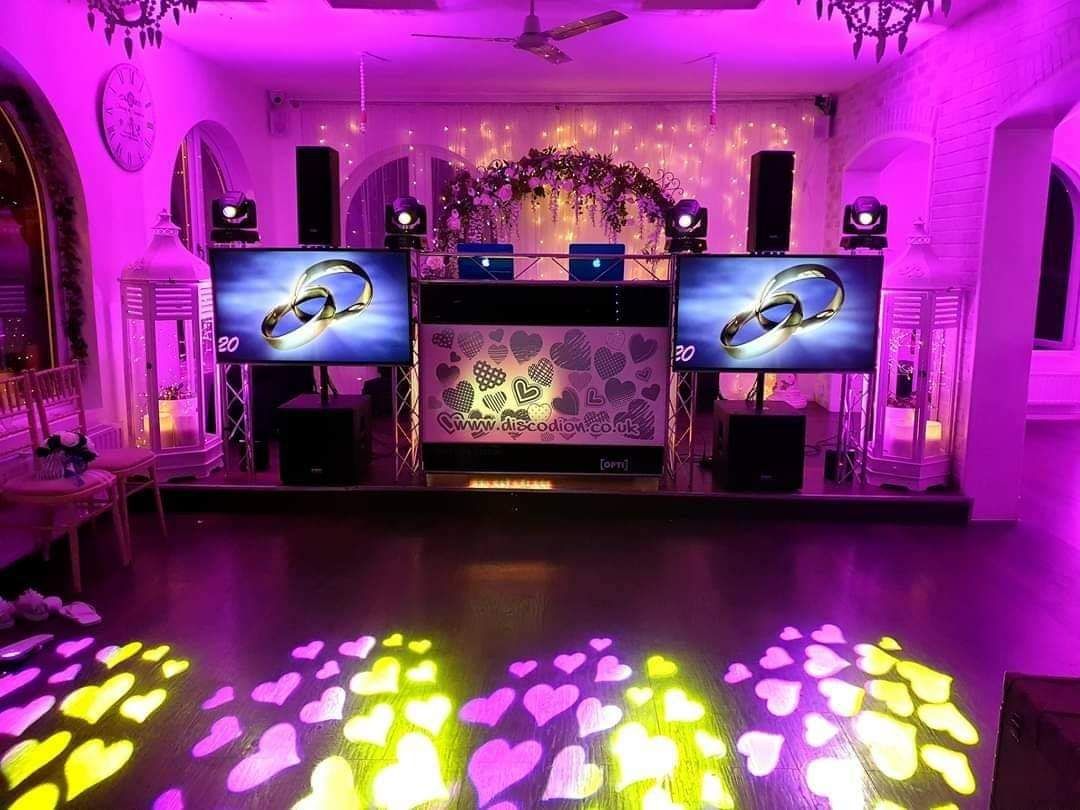 Perfect for displaying images, videos and music videos.
Fun guaranteed... always! Book our karaoke service if you want to add an extra special touch to your big day!
Disco Dion was the DJ we chose for our wedding. One word - AMAZING!!! Professional, fun, happy - he listened and my goodness he delivered. My whole wedding party was up on their feet all night and he totally made our day fantastic. I would never contemplate any other DJ for any event in the future. Thank you Dion - we are trying to think of a reason to have a party to enjoy a disco from you again!
Disco Dion attended our wedding on Saturday he was brilliant - he played music from our play list but like a true professional he played all the right music getting everyone on the dance floor the whole night. He and his lovely daughter were always smiling and friendly - I could not have asked for more. I am so glad I asked Dion to attend our wedding and would encourage all you future couples to do the same. I trusted him to give us a good time and he did, and more. Such a nice guy and family, thank you so much! x
Thank you Dion for being an amazing wedding DJ! So helpful and friendly, Dion really was an amazing presence especially at our sit down, restricted evening. The tunes were amazing and if we'd have been allowed, I know every guest would have been dancing all night long to the constant bangers. Fully recommend, and when we are allowed to dance again, we will have a party and book you!
Disco Dion recently provided his amazing services for my daughter's wedding! He has all the up- to-date equipment and supplied his services for the whole day and night. I can't recommend him highly enough - he interacts well with guests and there's nothing he can't do! I also booked the magic mirror which was great fun! 100% wouldn't go anywhere else now!